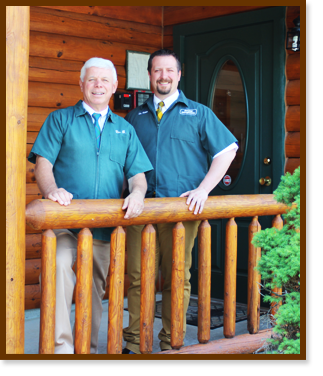 Since 1986, Barclay Chiropractic has been providing people throughout Hillsborough County with specialized chiropractic treatment of chronic and debilitating conditions including back pain, headaches, whiplash, scoliosis, carpal tunnel syndrome (CTS), joint pain, Temporo - Mandibular Joint (TMJ) pain, neurological conditions and osteoarthritis.
As defined by The Association of Chiropractic Colleges, "chiropractic is a health care discipline which emphasizes the inherent recuperative power of the body to heal itself without the use of drugs or surgery.
The practice of chiropractic focuses on the relationship between structure (primarily the spine) and function (as coordinated by the nervous system) and how that relationship affects the preservation and restoration of health."
We provide a holistic approach to treatment that focuses on delivering pain relief, rehabilitation and maintenance to eradicate the symptoms and control the sources of pain and discomfort at our state of the art facilities in Hudson. We invite new patients to schedule a comprehensive consultation with Barclay Chiropractic - Warren R Barclay DC or Ryan J Barclay DC by calling (877) 913-6759. If your pain is severe we will do our best to expedite your appointment.
From 2 Weeks Old To 102, It Will Be Our Pleasure To Serve You!
Recognized by Most Insurance Companies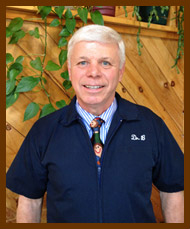 Dr. Warren R. Barclay
Welcome to Barclay Chiropractic! My name is Dr. Warren R. Barclay (Dr. B) I am originally from Lowell, Massachusetts and my first experience with Hudson was playing golf at Green Meadow Golf Course at the age fourteen. I guess I was impressed because we moved our family to Hudson in 1986.
I received my professional training at St. Francis Xavier University (Nova Scotia, Canada) and the University of New Hampshire. I have a Masters degree from the University of Maine and received my Doctorate at Palmer College of Chiropractic in Davenport, Iowa.
My wife Suzanne is from Sorel, Quebec and we have three children: Dr. Ryan, Allison and Patrick. As an officer in the U.S. Army, I lived and traveled in many states. Having had this opportunity to compare different parts of the country, the beauty of New England's four seasons brought us home. We did an extensive personal survey to determine where my skills would be most needed. There was no doubt this was the place! Where do we live…a street parallel to Green Meadow Golf Course. Where is our office? Our office (log cabin) sits across from the entrance to Green Meadow Golf Course in Hudson. We are also communicants of St. Kathryn's Church.
I have extensive sports experience that translates into my love for treating sports related injuries. I continue to compete in golf and curling and enjoy skiing, fishing and kayaking.
At Barclay Chiropractic, you are welcome to experience the remarkable combination of "Traditional Chiropractic and State of the Art Technology."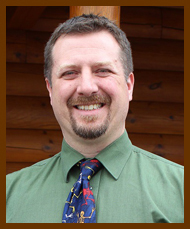 ---
Dr. Ryan Barclay is a New Englander at heart and chiropractic has been in his blood since the day he was born! Growing up around chiropractic care his whole life, the bug finally bit him. After high school he decided to follow in his father's footsteps to venture into the best profession out there which is helping people get healthy and pain free naturally.
Although, he was born in Maine and was raised in Hudson, New Hampshire, he was not afraid to share his New England colors with the Midwest! Dr. Ryan Barclay is a 2008 graduate of Palmer College of Chiropractic in Davenport, Iowa. While in school he was a member of the Delta Sigma Chi fraternity, an organization dedicated to the promotion of chiropractic.
Since joining his father in practice in 2010, Dr. Ryan has become very involved with the community. He's currently a member of the Nashua Rotary Club as well as the Merrimack Valley Curling Club. When not helping sick people get well through the benefits of chiropractic care, he enjoys curling, reading, watching movies, snowboarding, and hiking Dr. Ryan is happy to serve you with any health needs you may have and hopes to see you soon!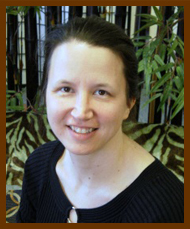 ---
Jenniffer Carlisle - LMT
Jenniffer Carlisle is a licensed massage therapist in New Hampshire (Lic# 2810M). I've certified in Muscular Therapy, Myofascial Release & Soft Tissue Mobilization, Neuromuscular Therapy, Essential Thai Yoga Massage, Pregnancy Massage, and Shamballa Reiki.
I also have professional experience in Reflexology, Lymphatic Drainage, Cranial-Sacral Therapy, Sports Massage, Accupressure, and various forms of energy healing.